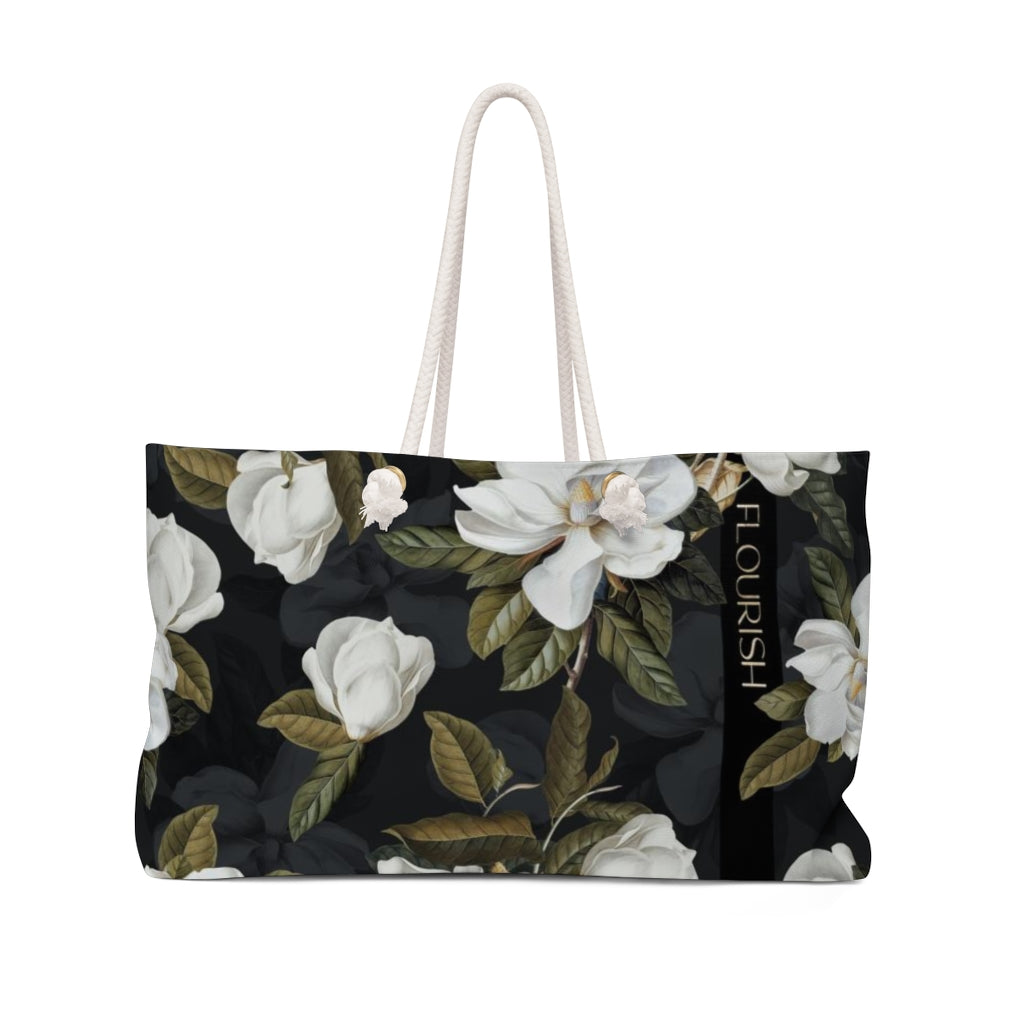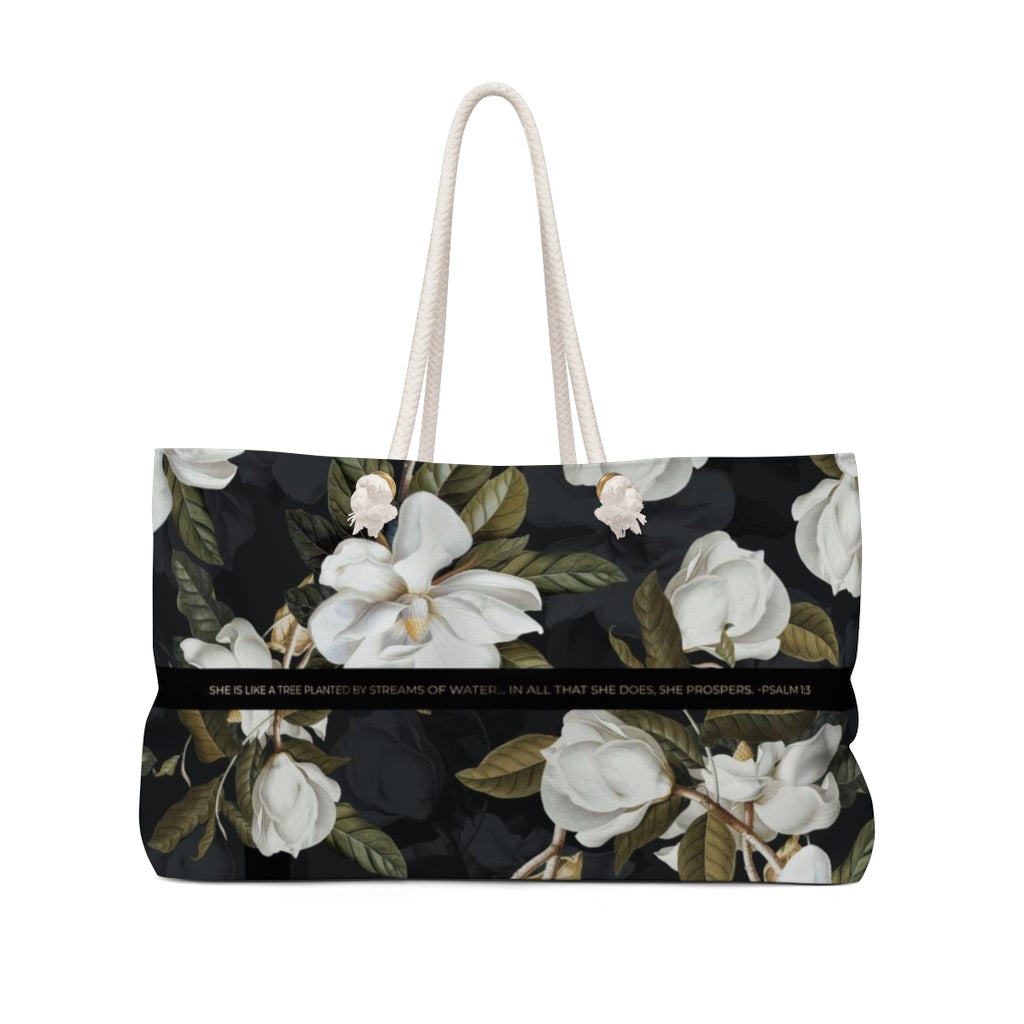 Flourish Tote | Spring Weekender Bag
Our oversized Magnolia-themed Weekender Tote is perfect for your weekend at the beach or just running errands around town. The wide-mouthed, durable bag holds a generous amount of personal items and is easily held by its thick rope handles.
Inspired by Psalm 1:3, this entire Flourish Collection is an elegant reminder to bloom without apology, wherever God plants you.
.: 100% Spun Polyester
.: T-bottom
.: Cream sheeting interior lining
.: One size: 24" x13" (60.9 cm x 33 cm)


Looking for more LUXURIOUS GOOD NEWS?
Popular Collections