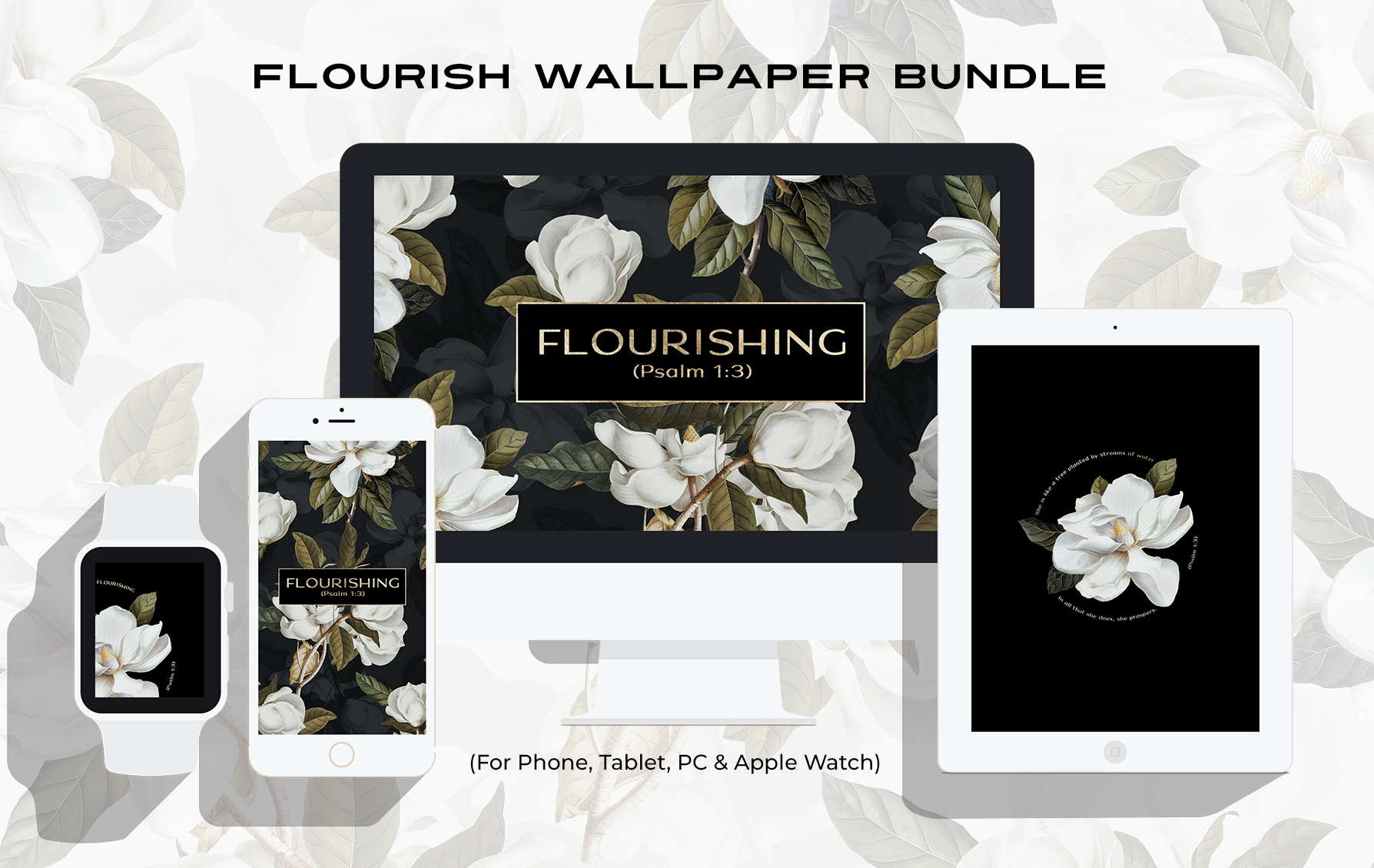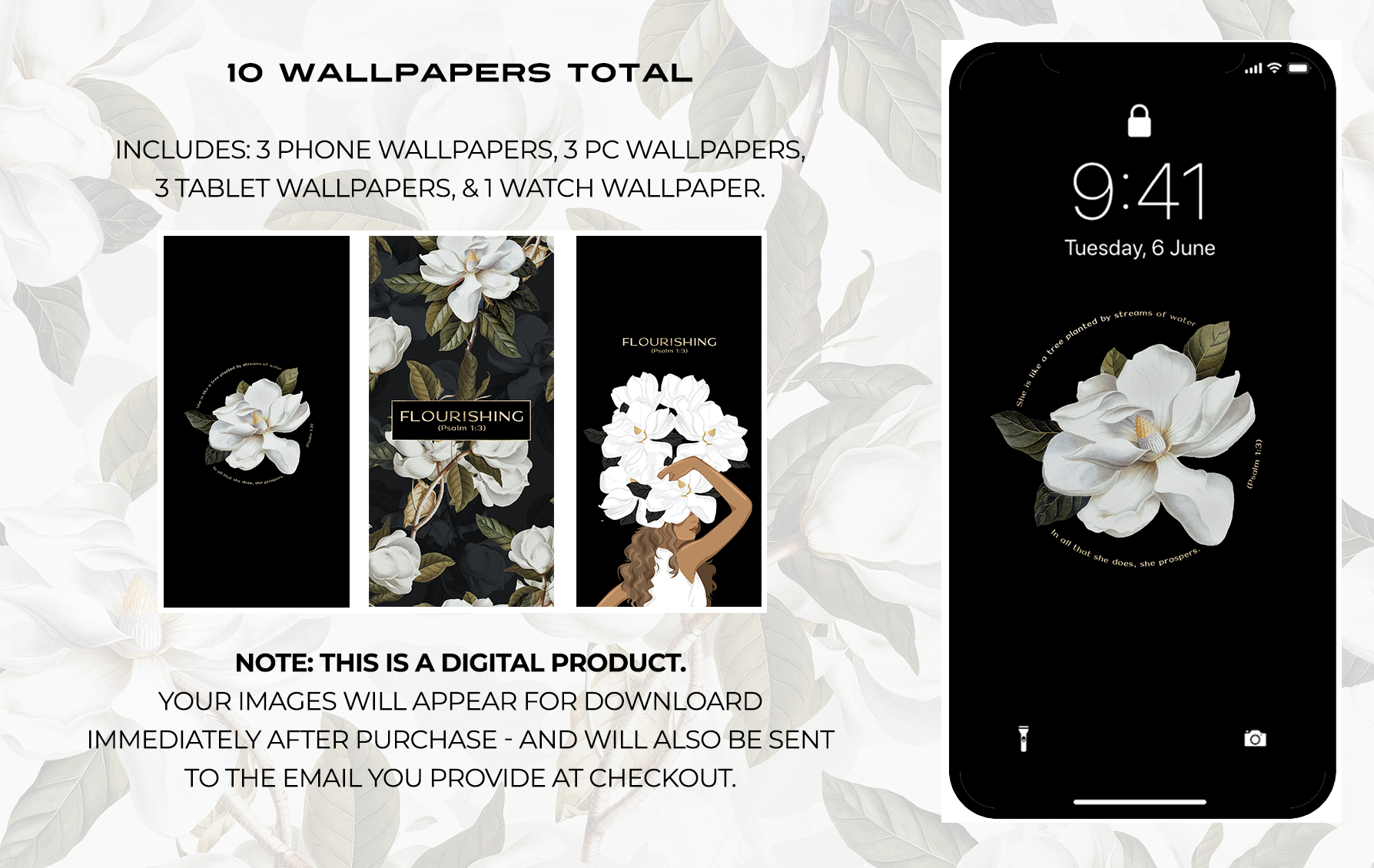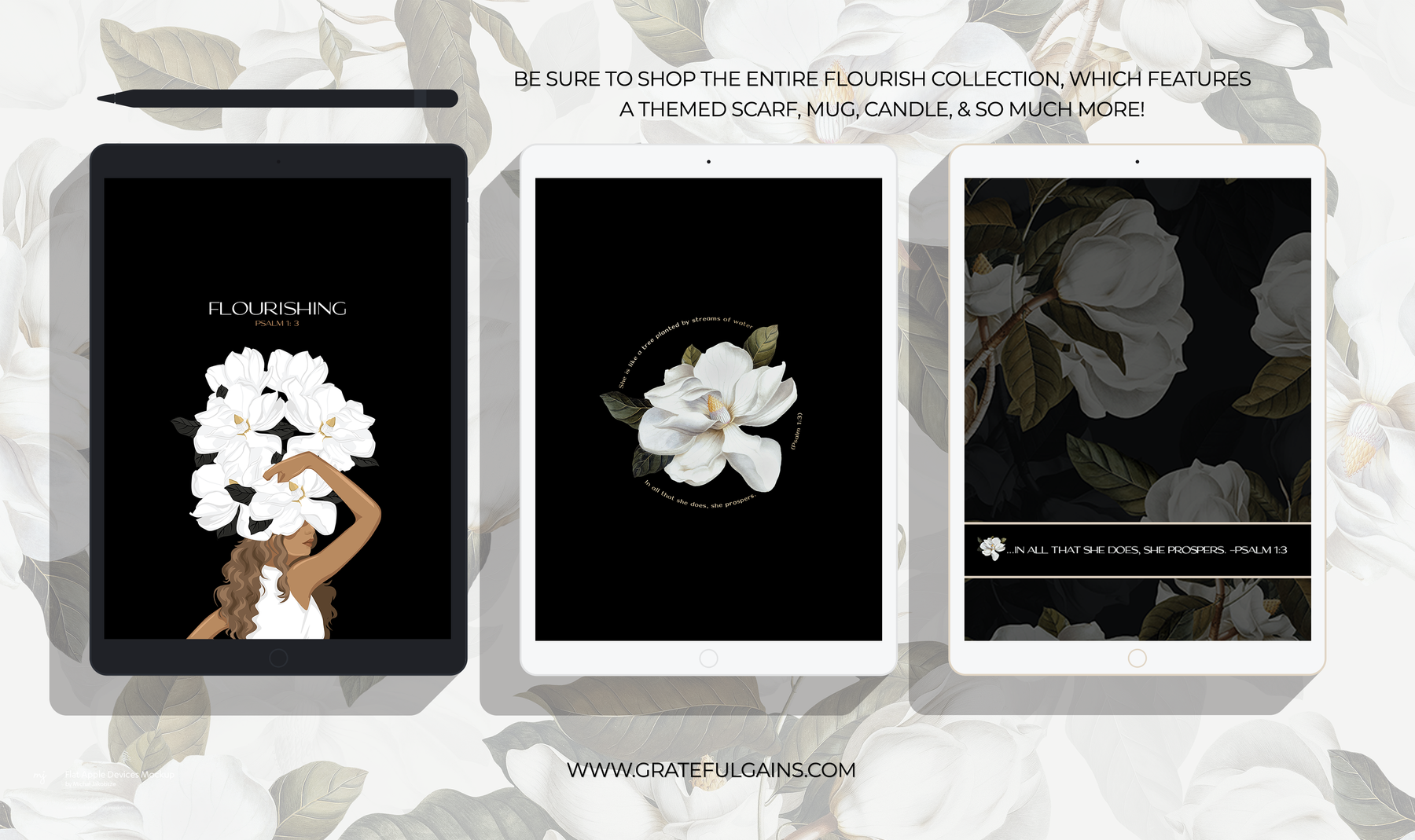 Flourish Wallpaper Bundle - For All Devices | iPhone, iPad, Mac and Apple Watch Screensavers
This floral collection features 10 themed wallpapers to inspire meditation on Psalm 1:3 -
"She is like a tree planted by streams of water that yields its fruit in its season, and its leaf does not wither. In all that she does, she prospers."
Download and apply right away to turn your devices into a constant reminder to abide and abound in God's provision this year.
Jesus didn't save you on layaway; all His promises were purchased in full and are ready for you to #EnjoyToday.
Let's flourish lionheart.

3 PC/Laptop Wallpapers
3 Tablet Wallpapers

3 Phone Screensavers (fits most phones for Apple and Android)
1 Apple Watch Wallpaper

Looking for more LUXURIOUS GOOD NEWS?
Popular Collections