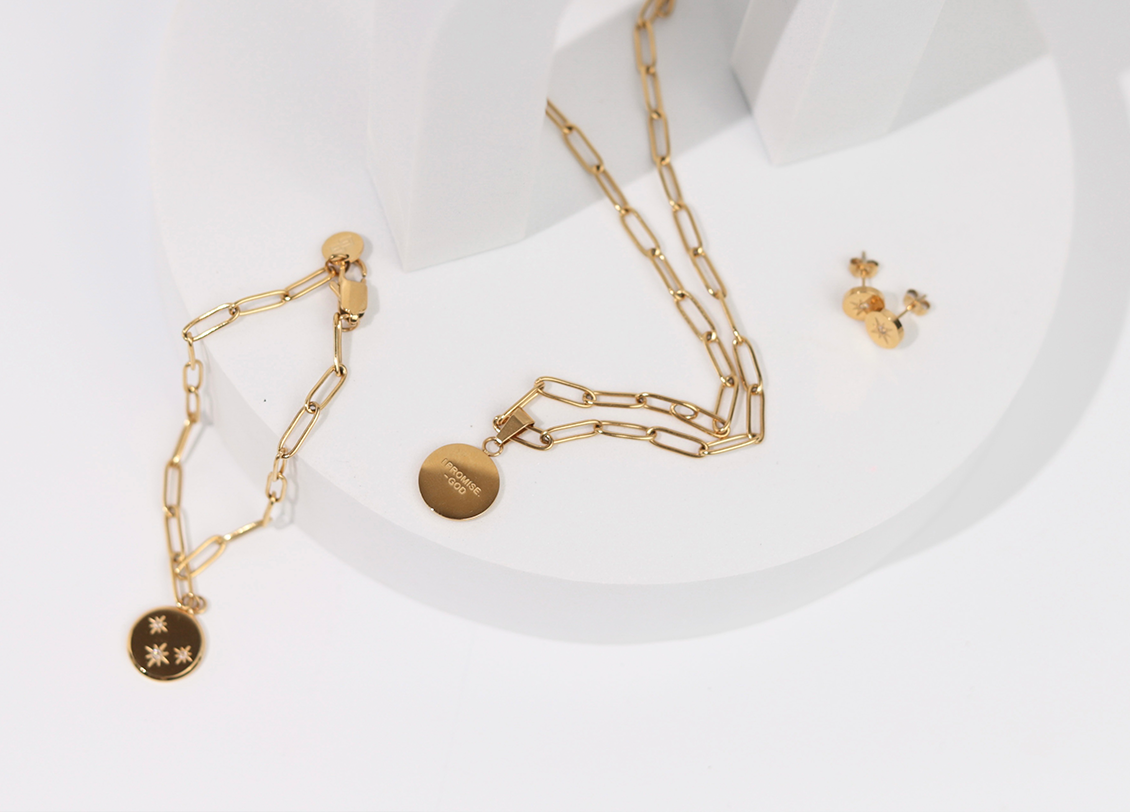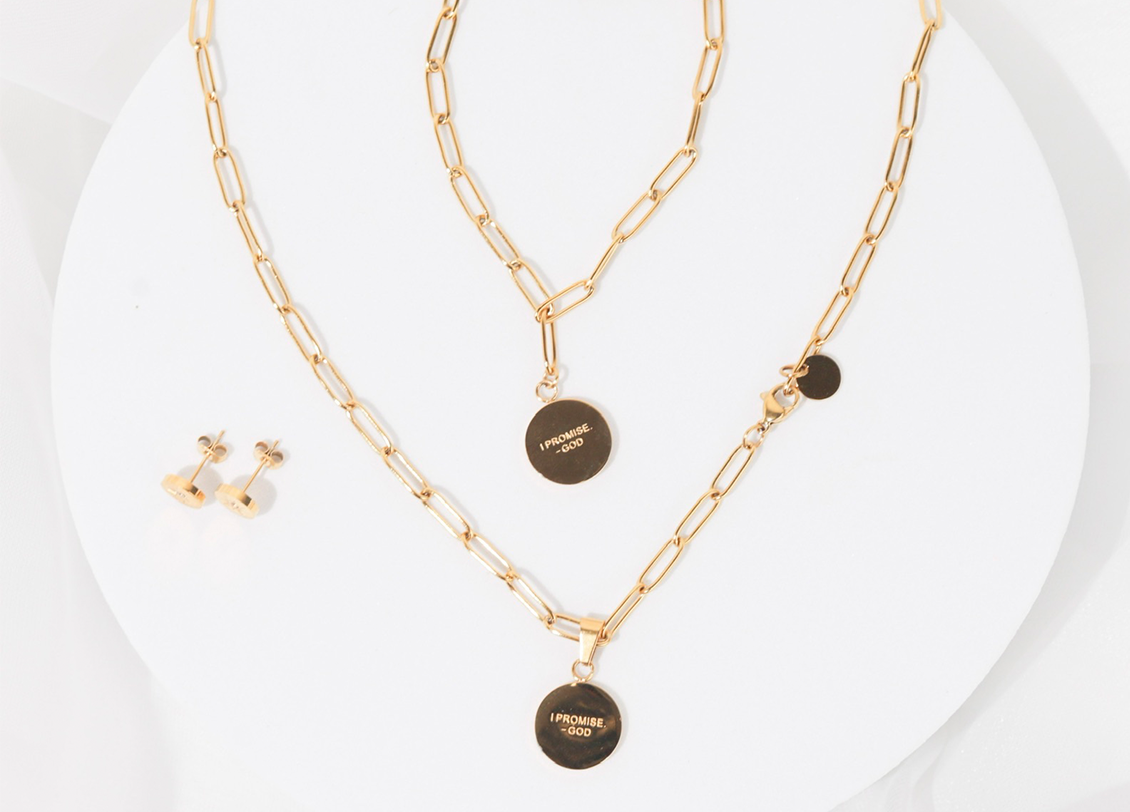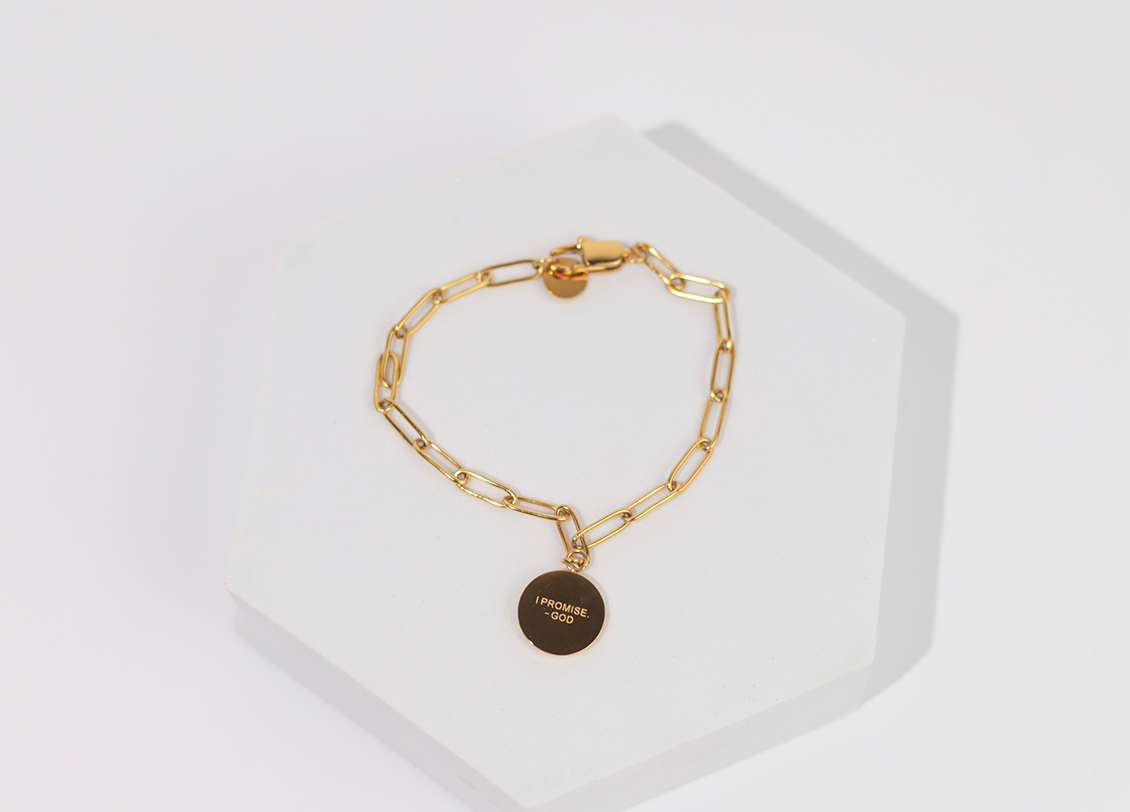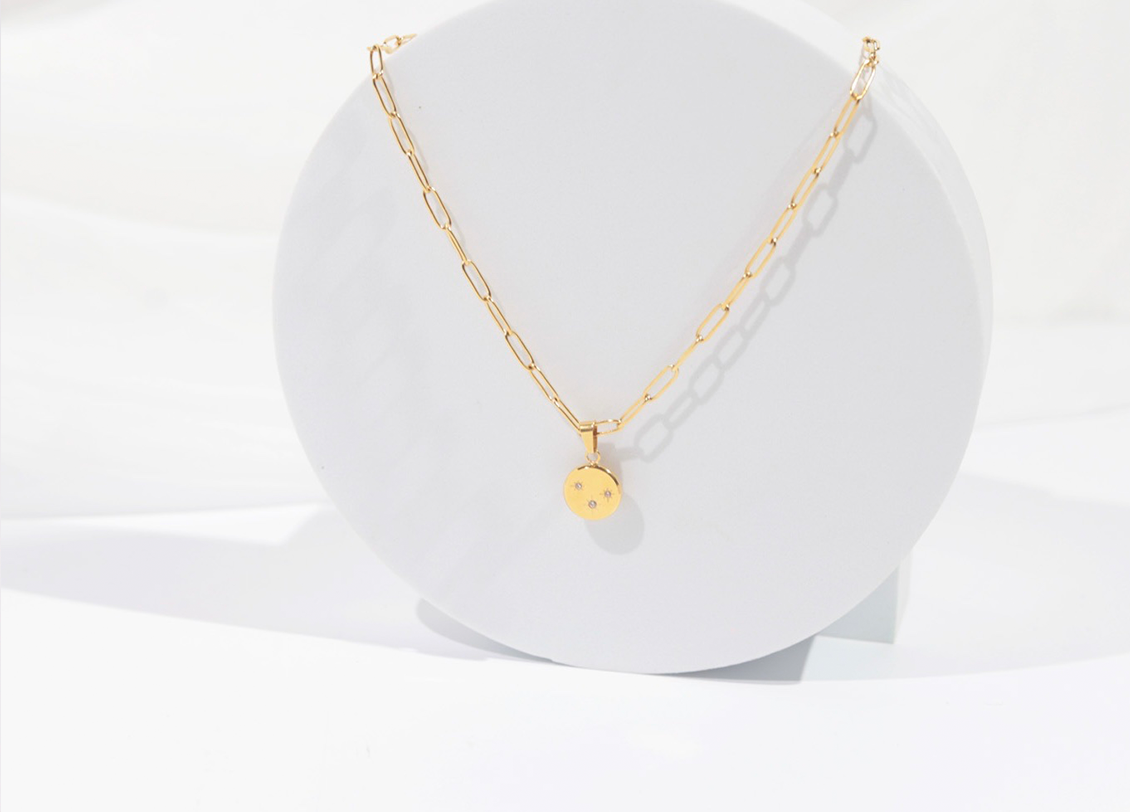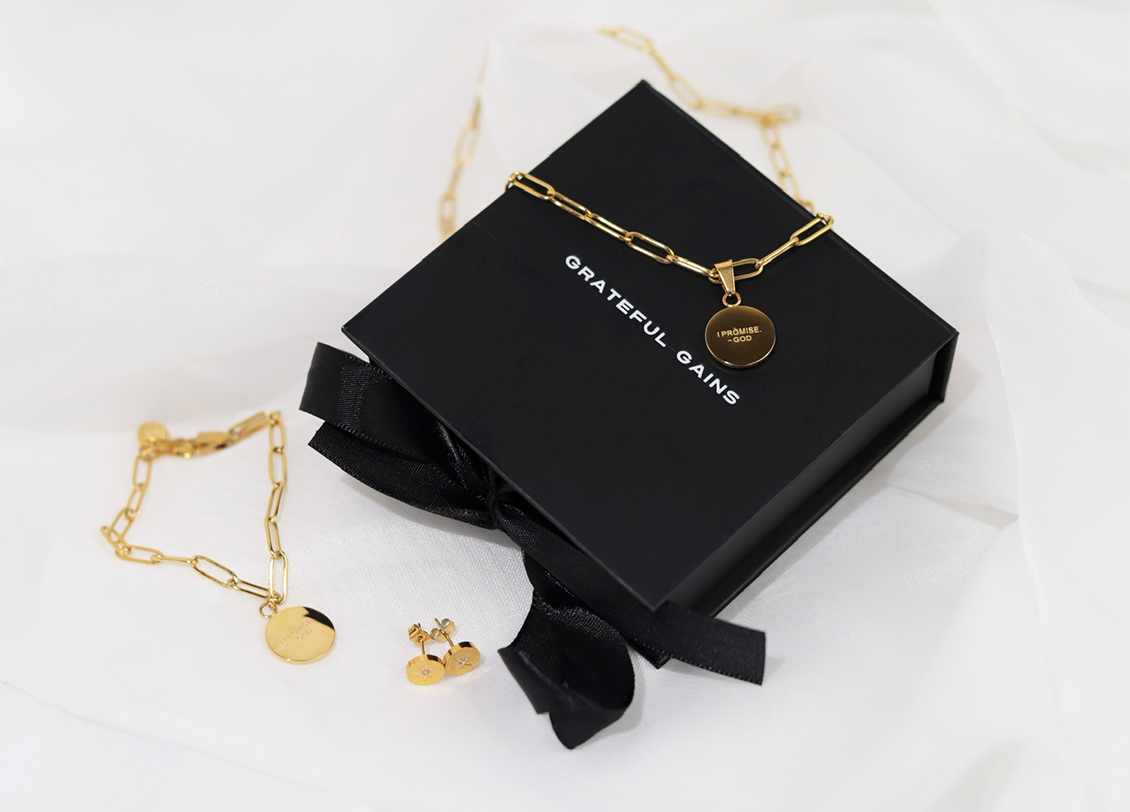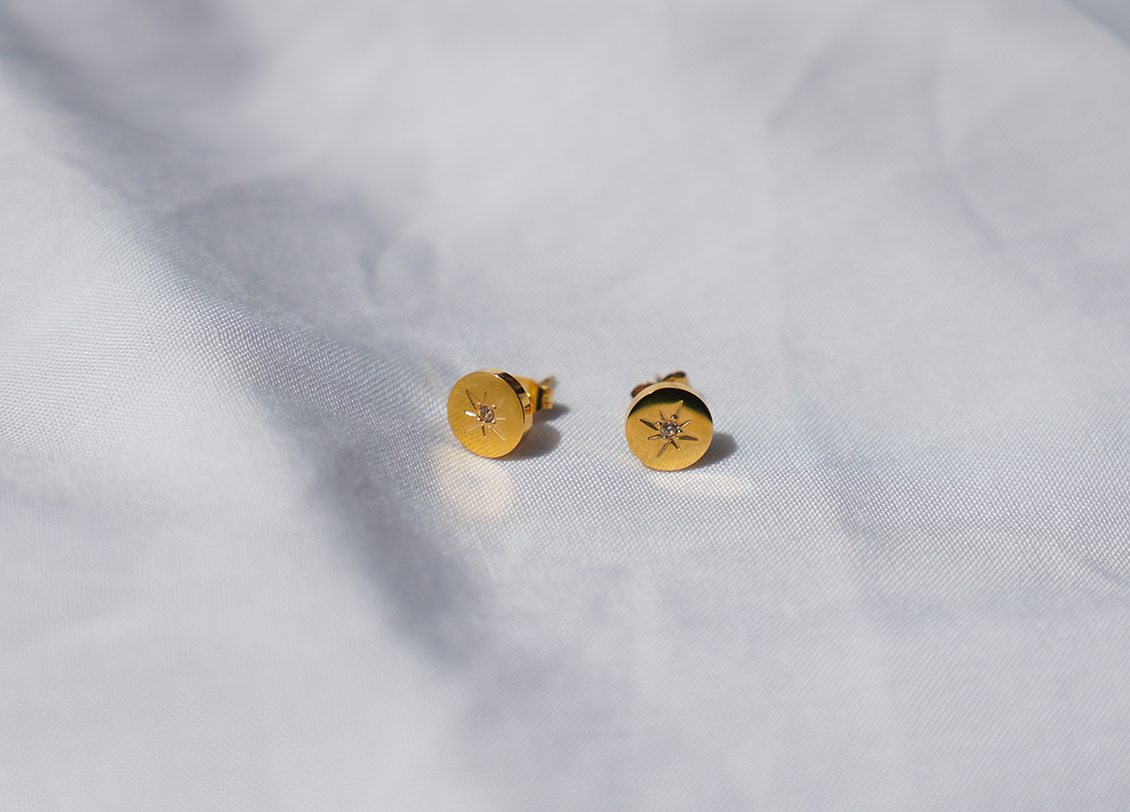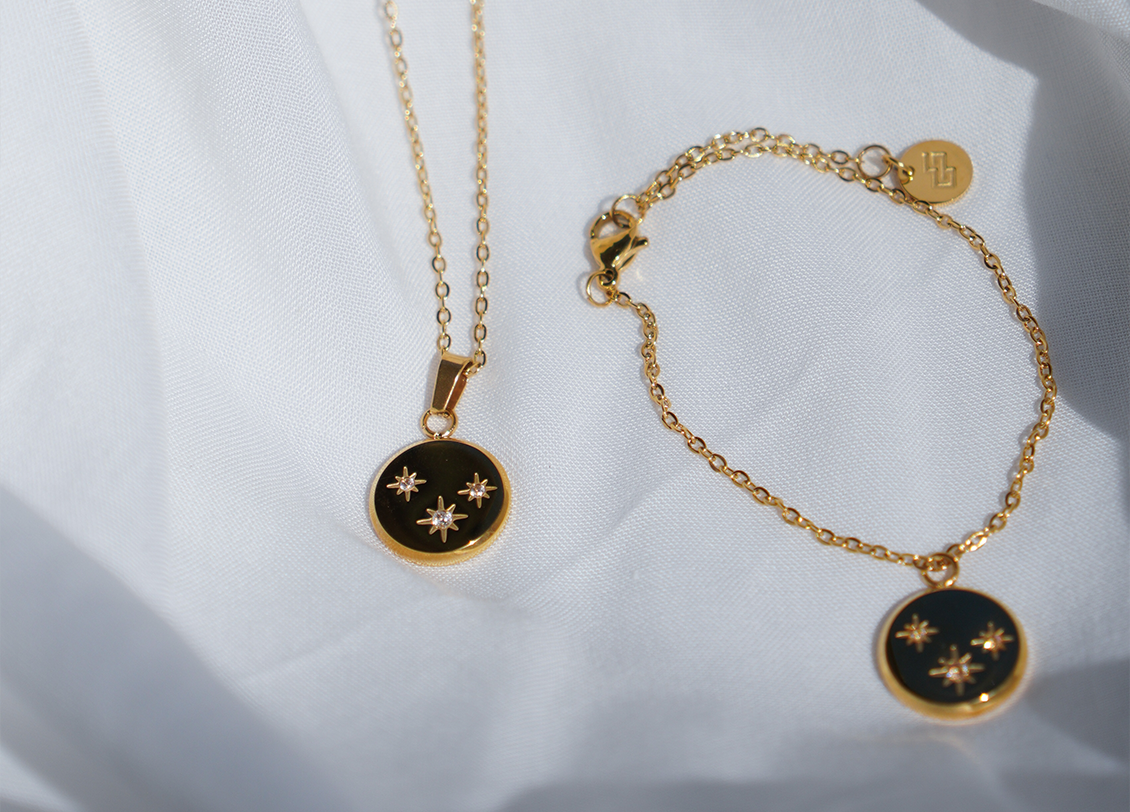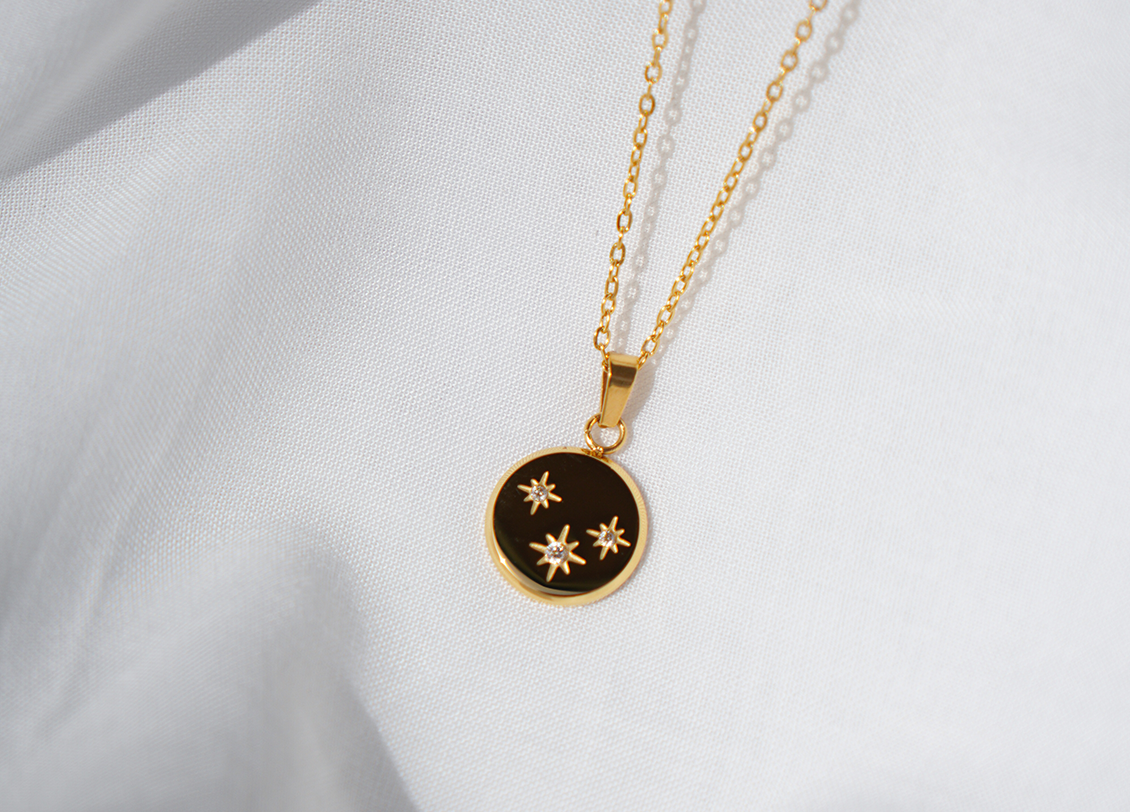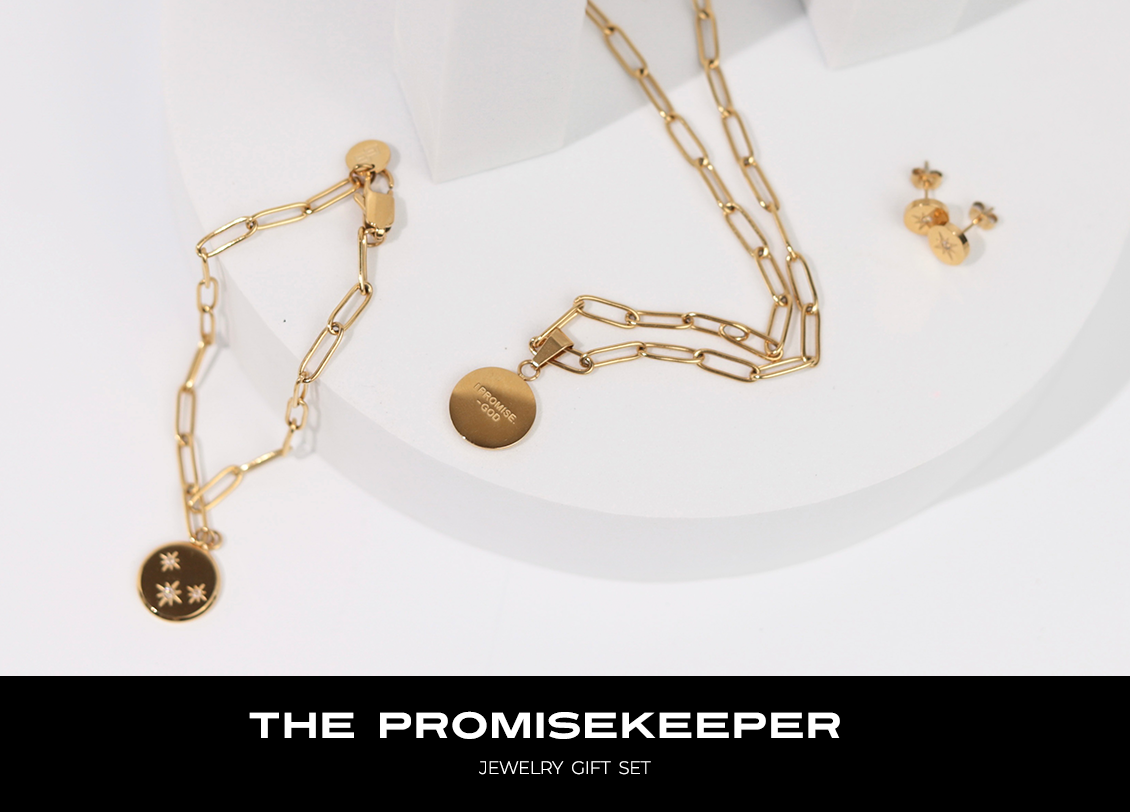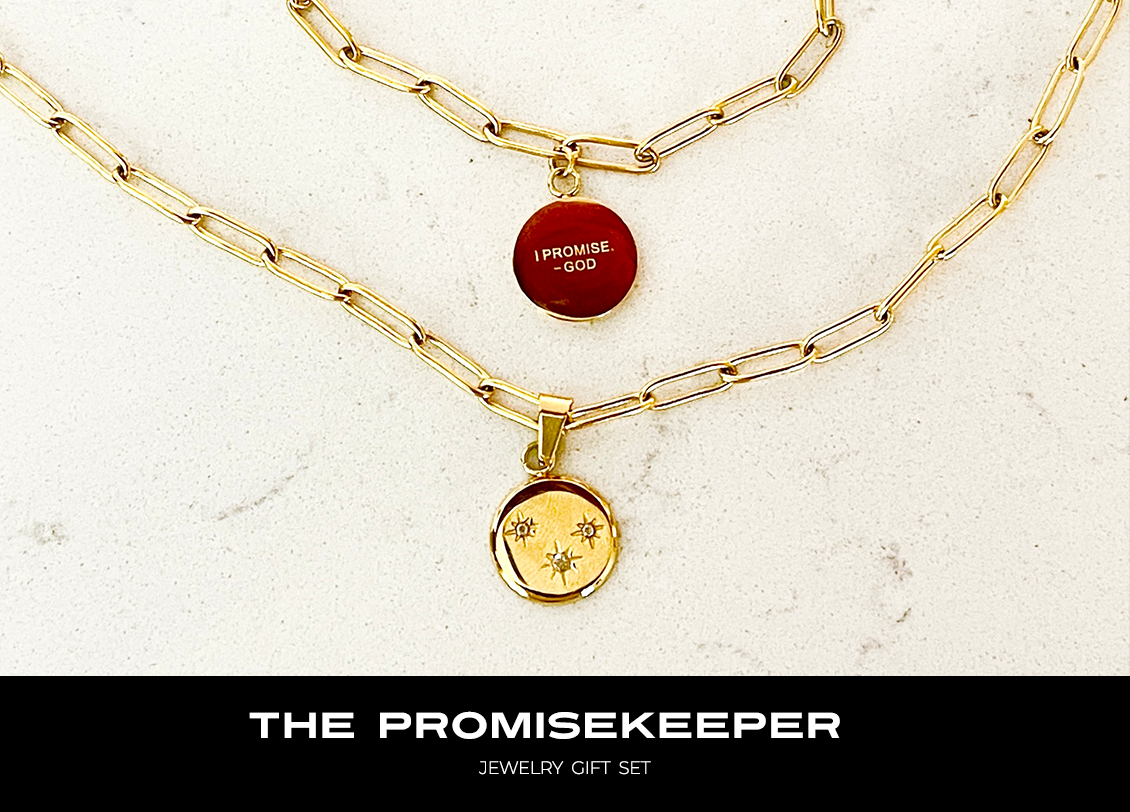 Esther's Essentials | Promise Keeper Jewelry Set | Link or Strand Necklace
Ideal for everyday wear, our inspirational necklace and bracelet bundle will keep your mind anchored on God's faithfulness throughout the day.
Featured text on the back of necklace and bracelet pendants: I PROMISE. -GOD
"Let us hold resolutely to the hope we profess, for He who promised is faithful." -Hebrews 10:23
The stylish and starry bundle also comes with 5 Scripture cards to stir faith, and surround yourself with God's plans & promises for you.
The gorgeous ribbon box makes it the perfect Christian gift for this holiday season, or any celebration!

Available Styles

.: every set comes with a matching necklace and bracelet
.: matching earrings also available
.: select strand or link chain option for checkout 
Features:

.: high quality 18k gold finish
.: nickel free stainless steel gold core
.: necklace length: 16-20" Adjustable, Built-in Extender
.: water resistant and tarnish free 
"Blessed is she who believed that the Lord would fulfill His promises to her." -Luke 1:45
Looking for more LUXURIOUS GOOD NEWS?
Popular Collections