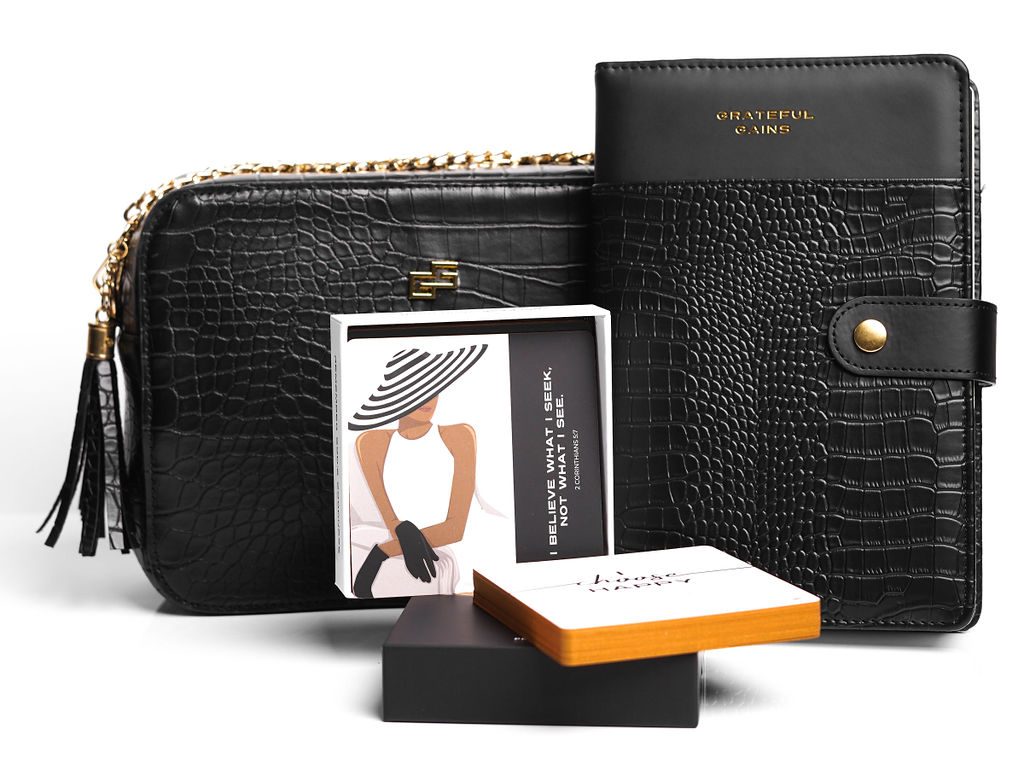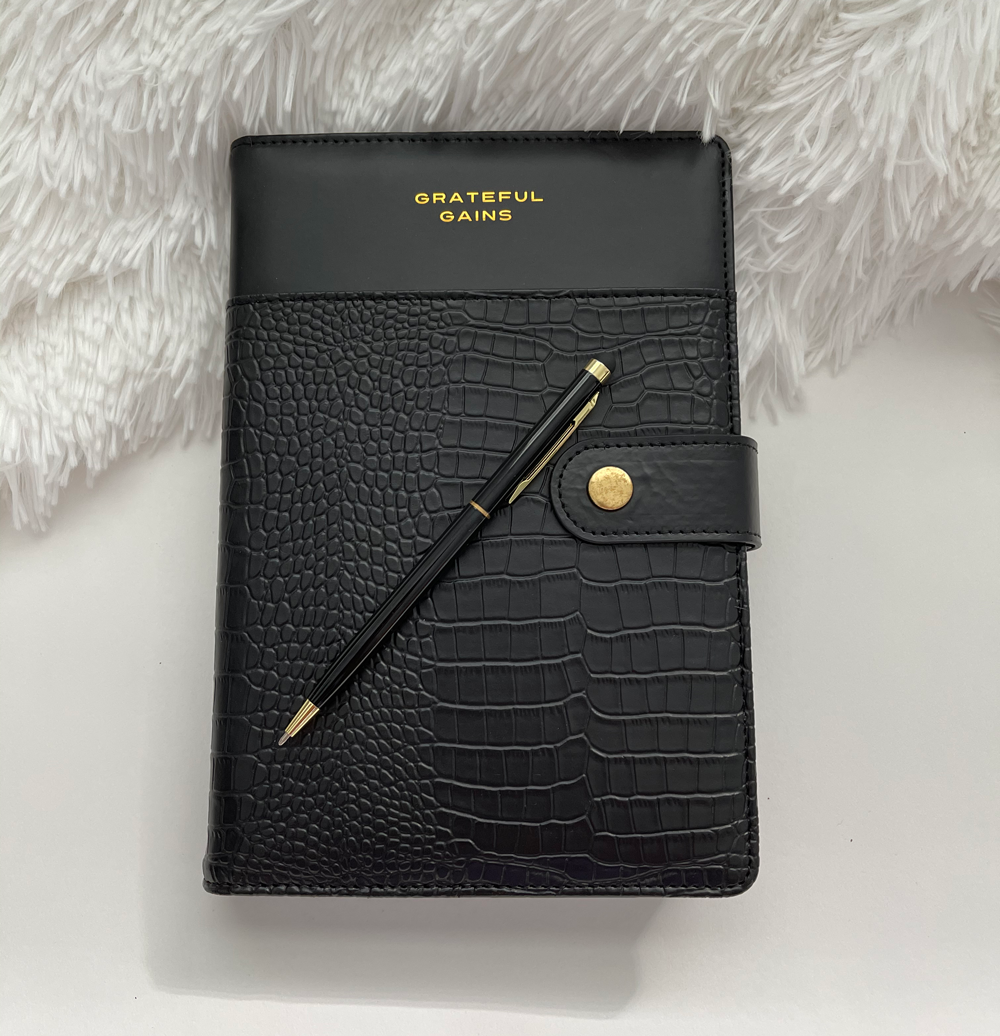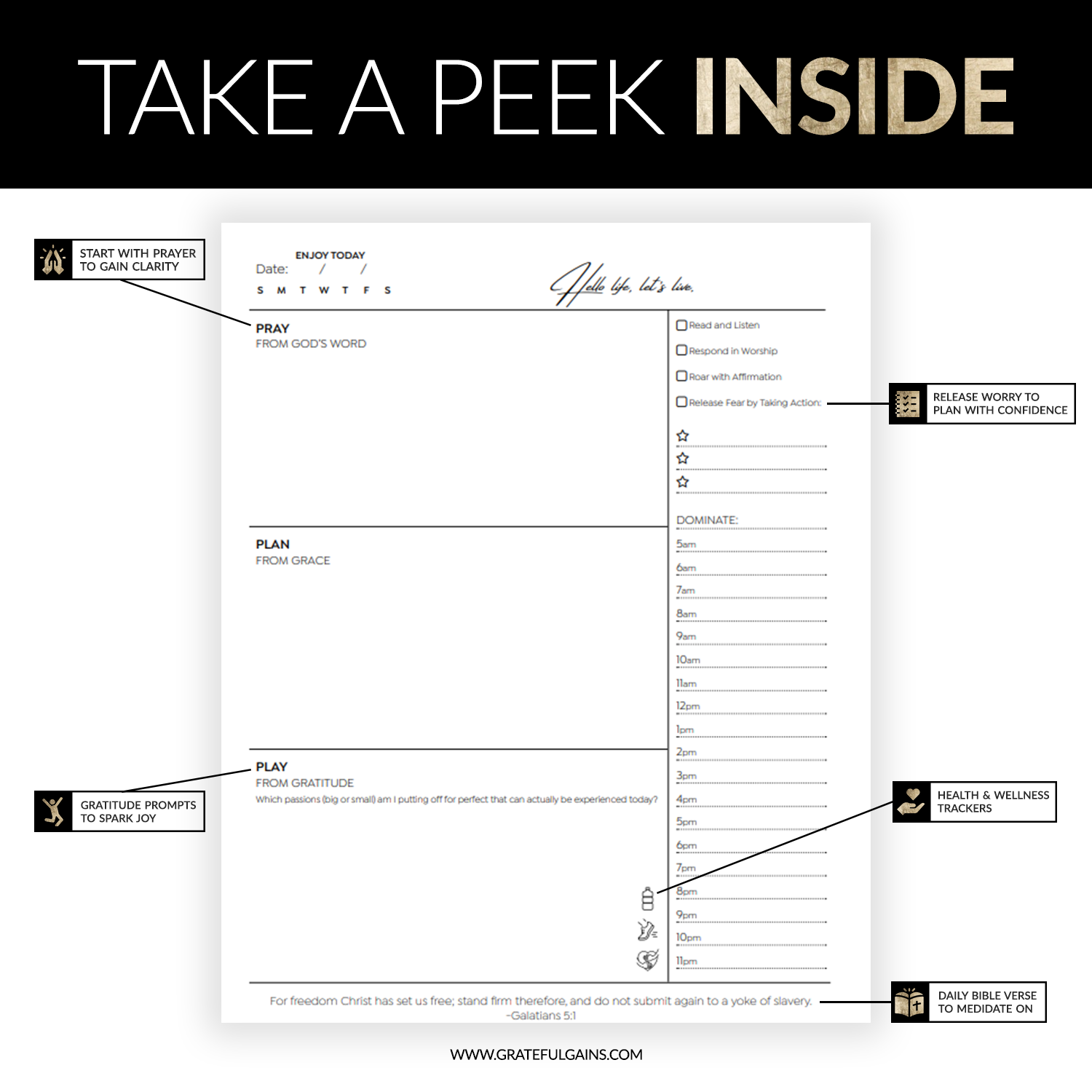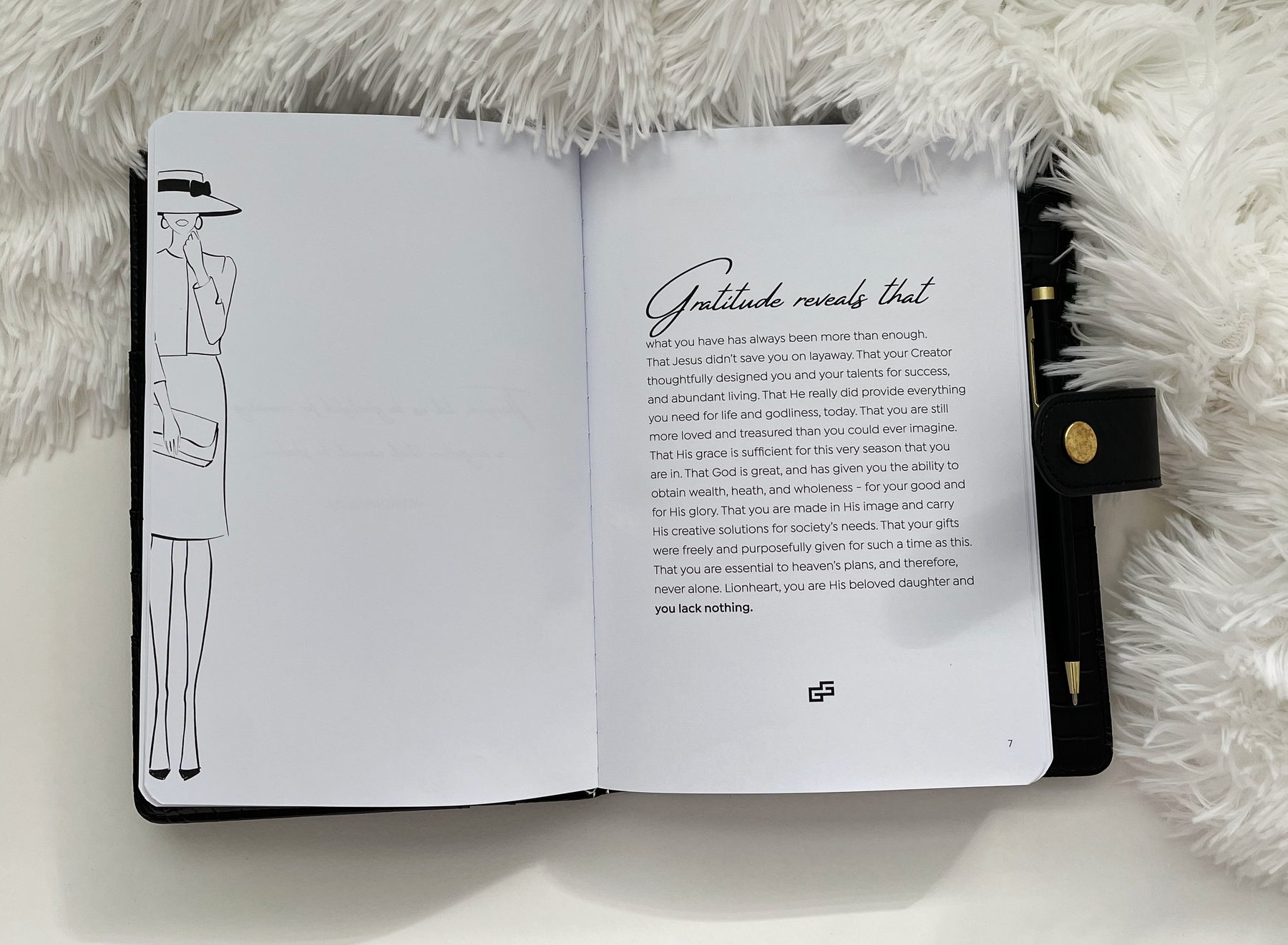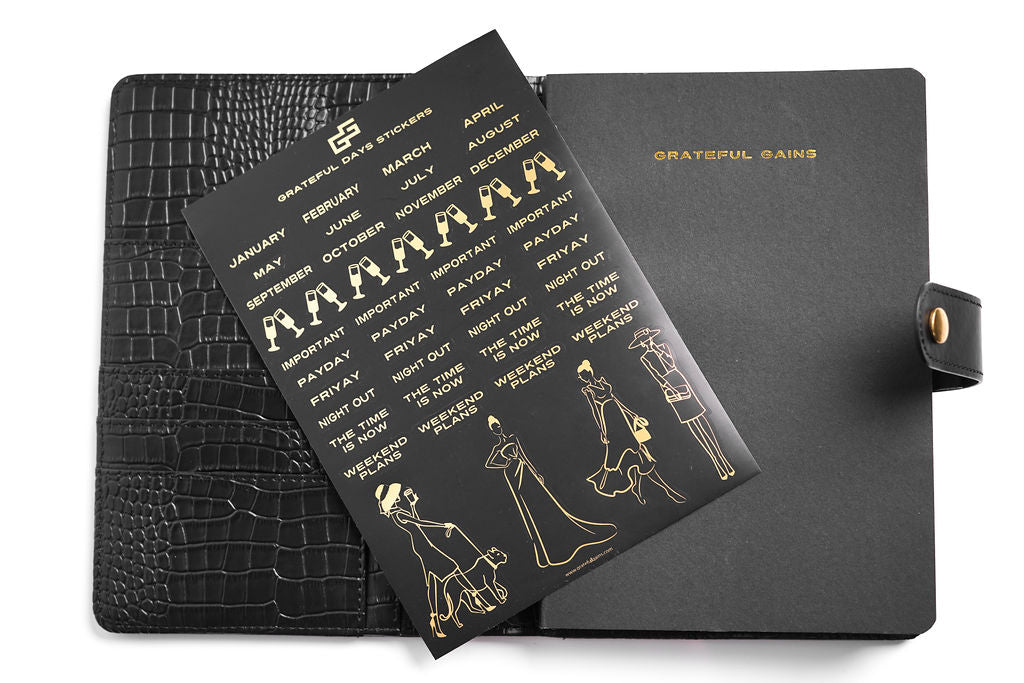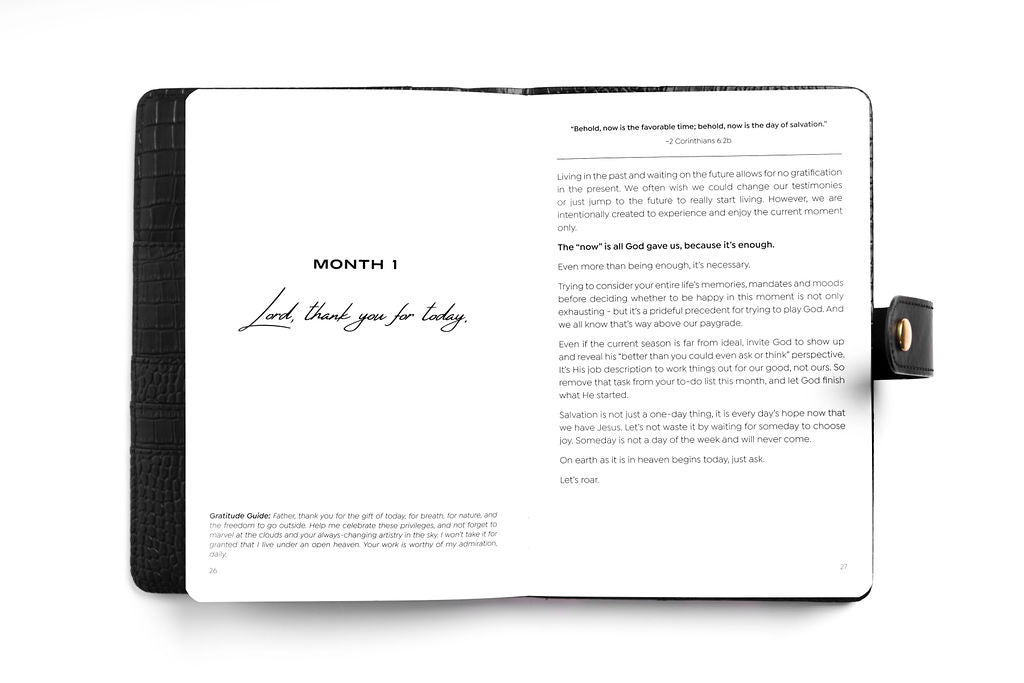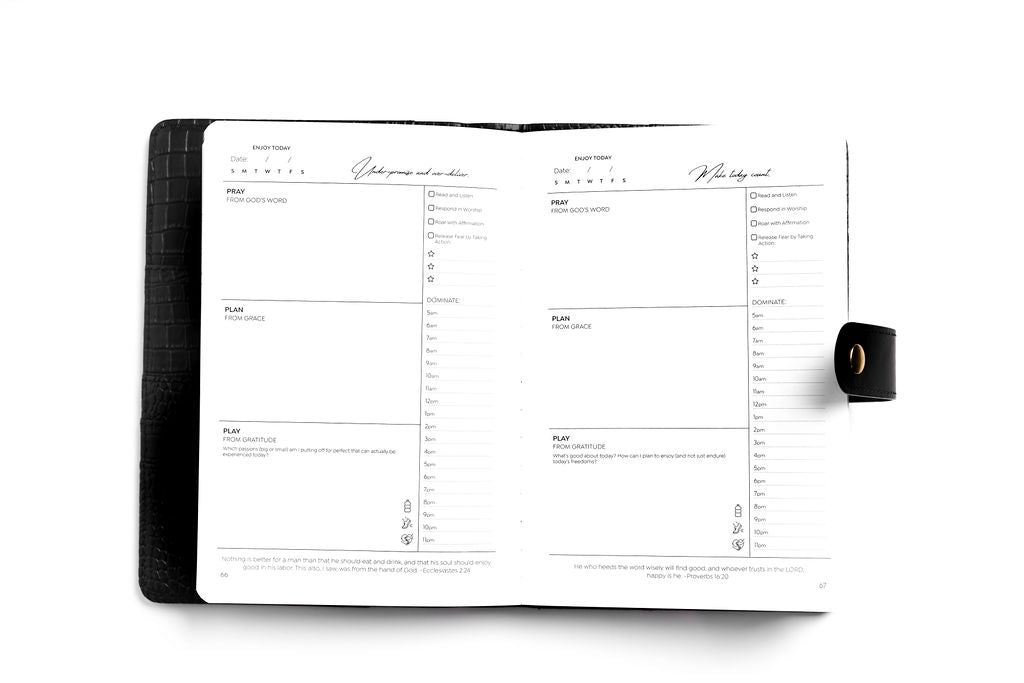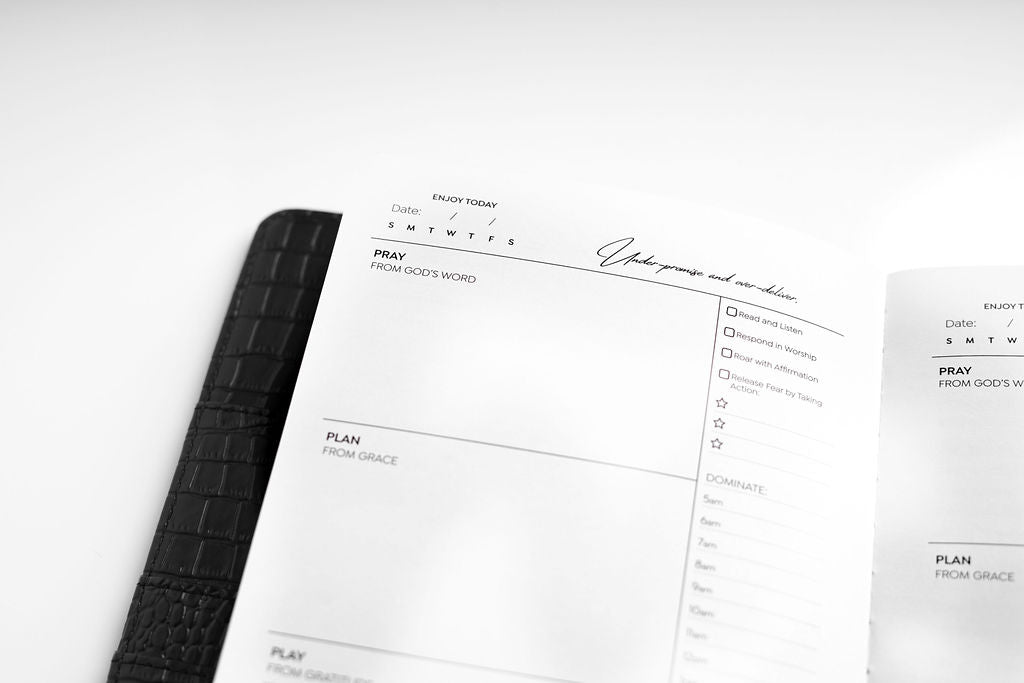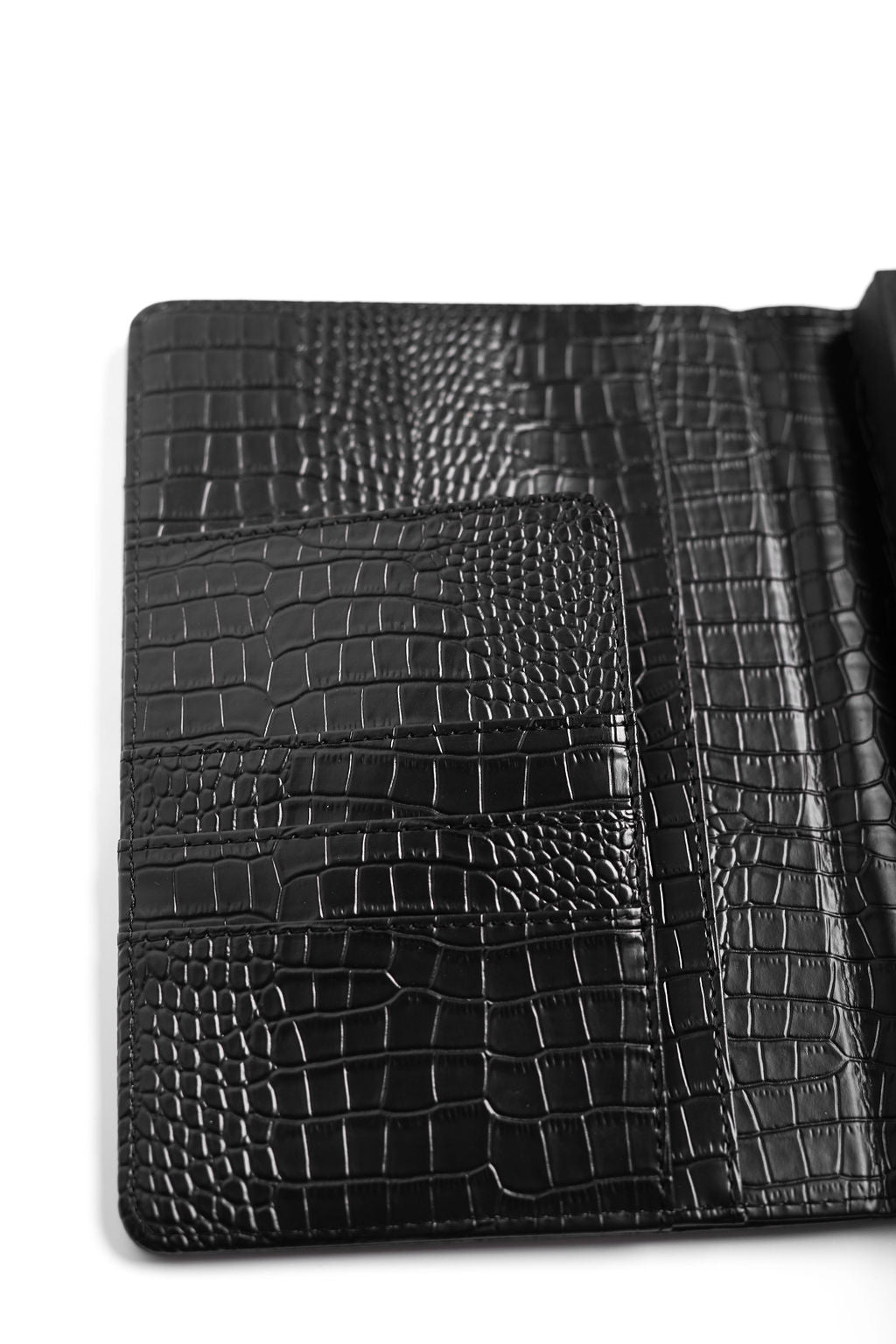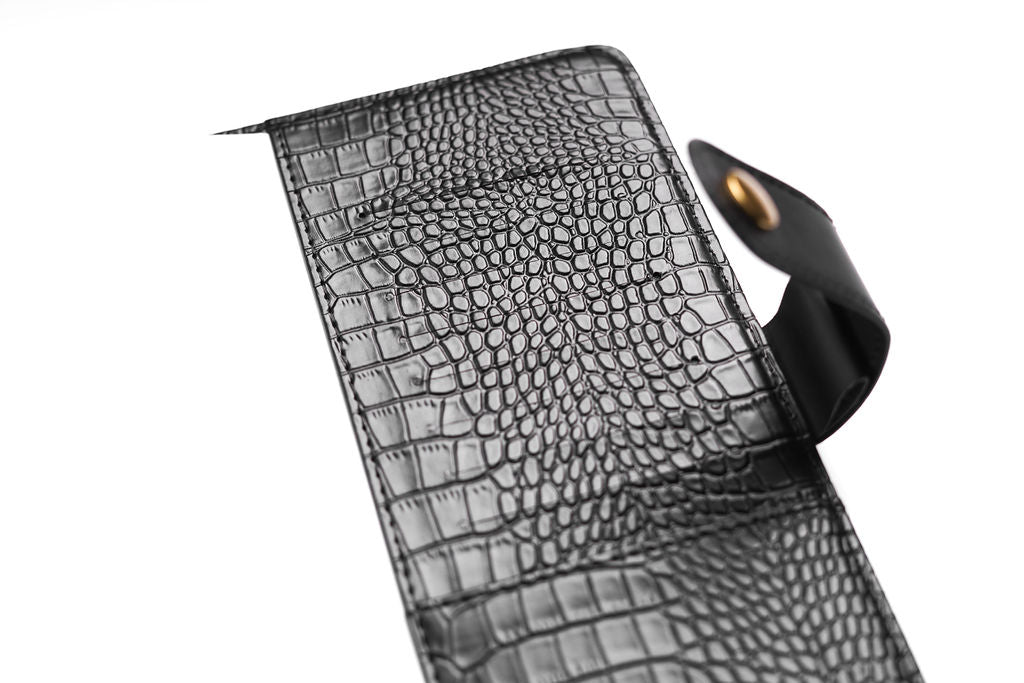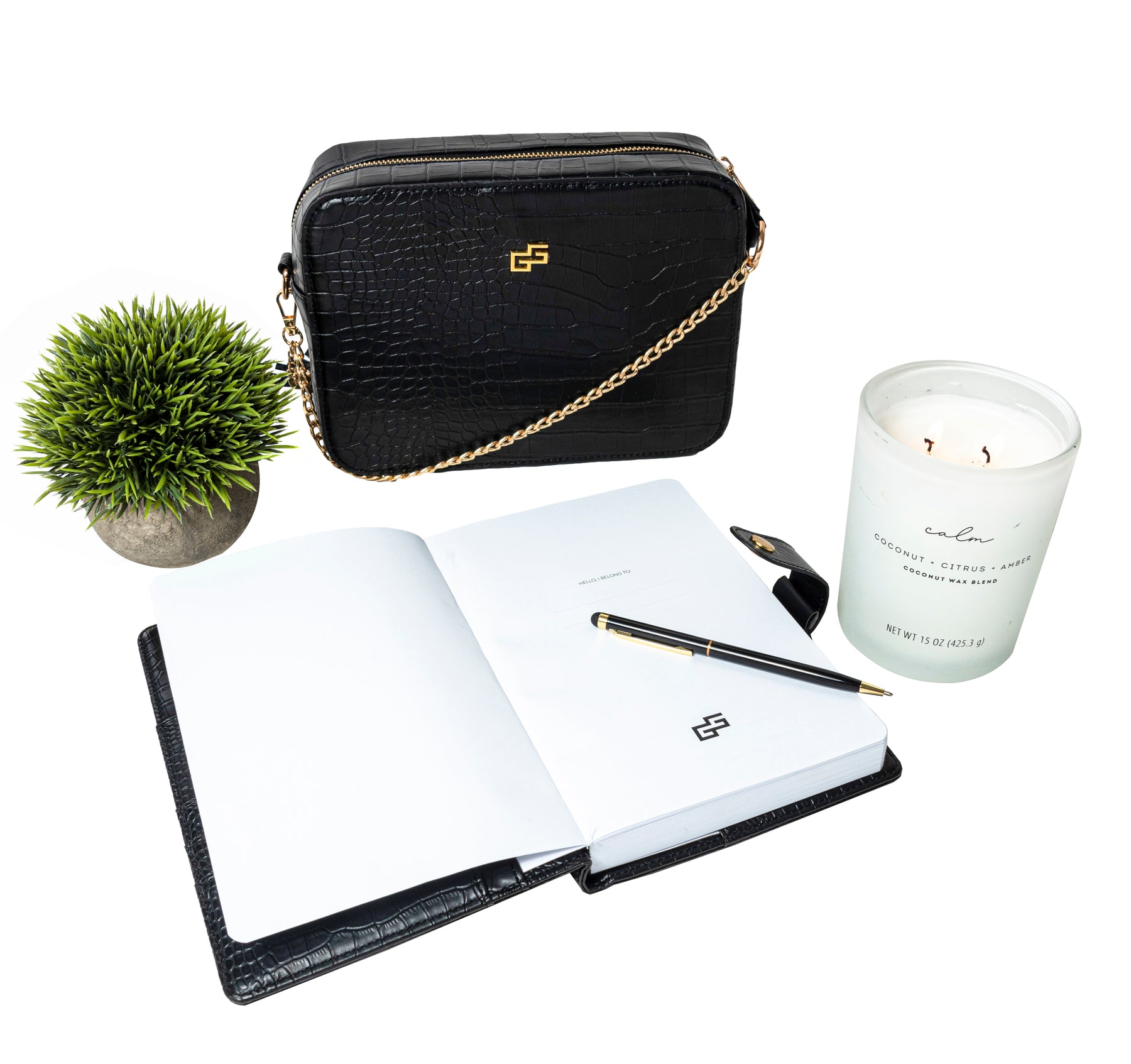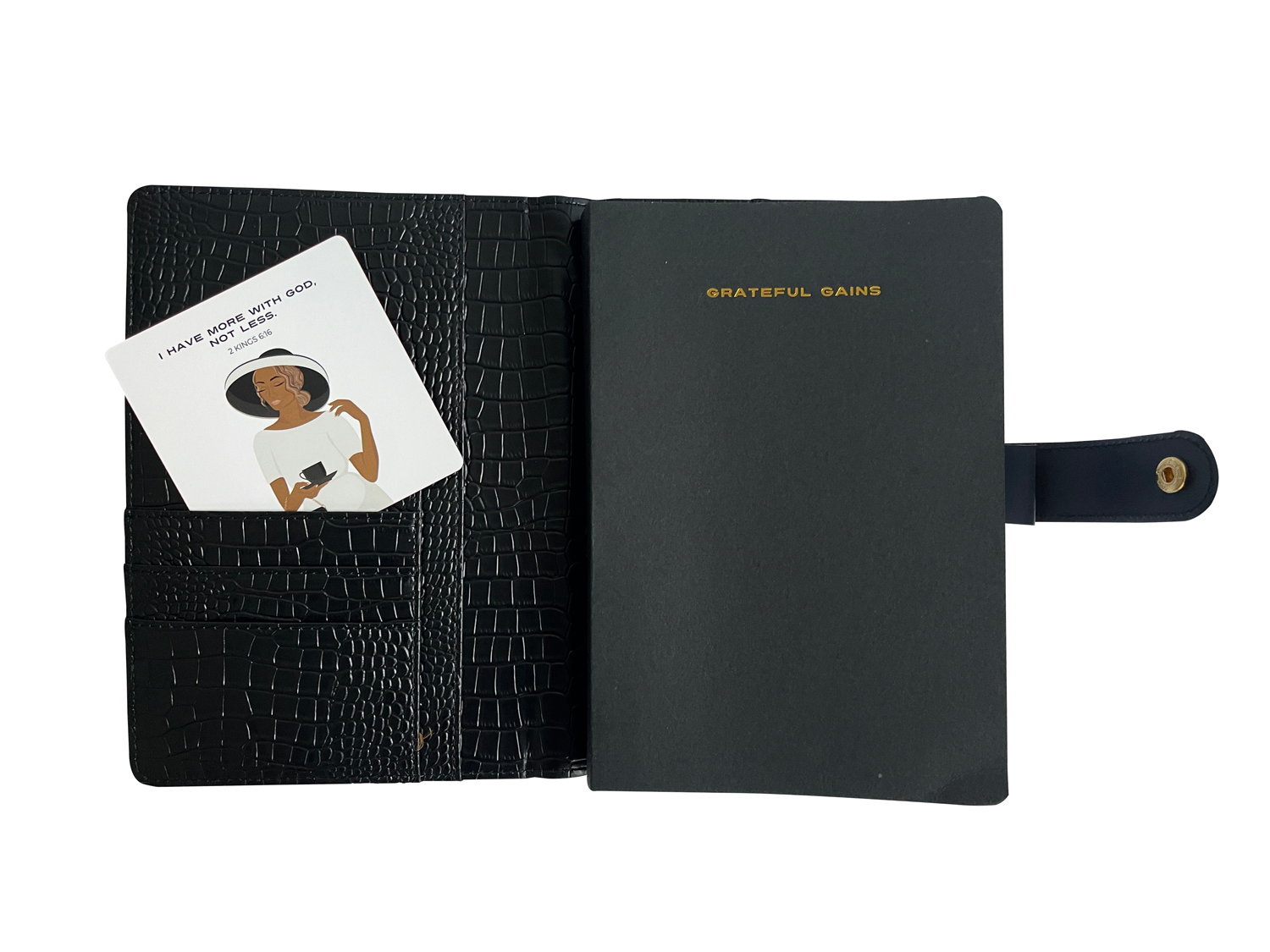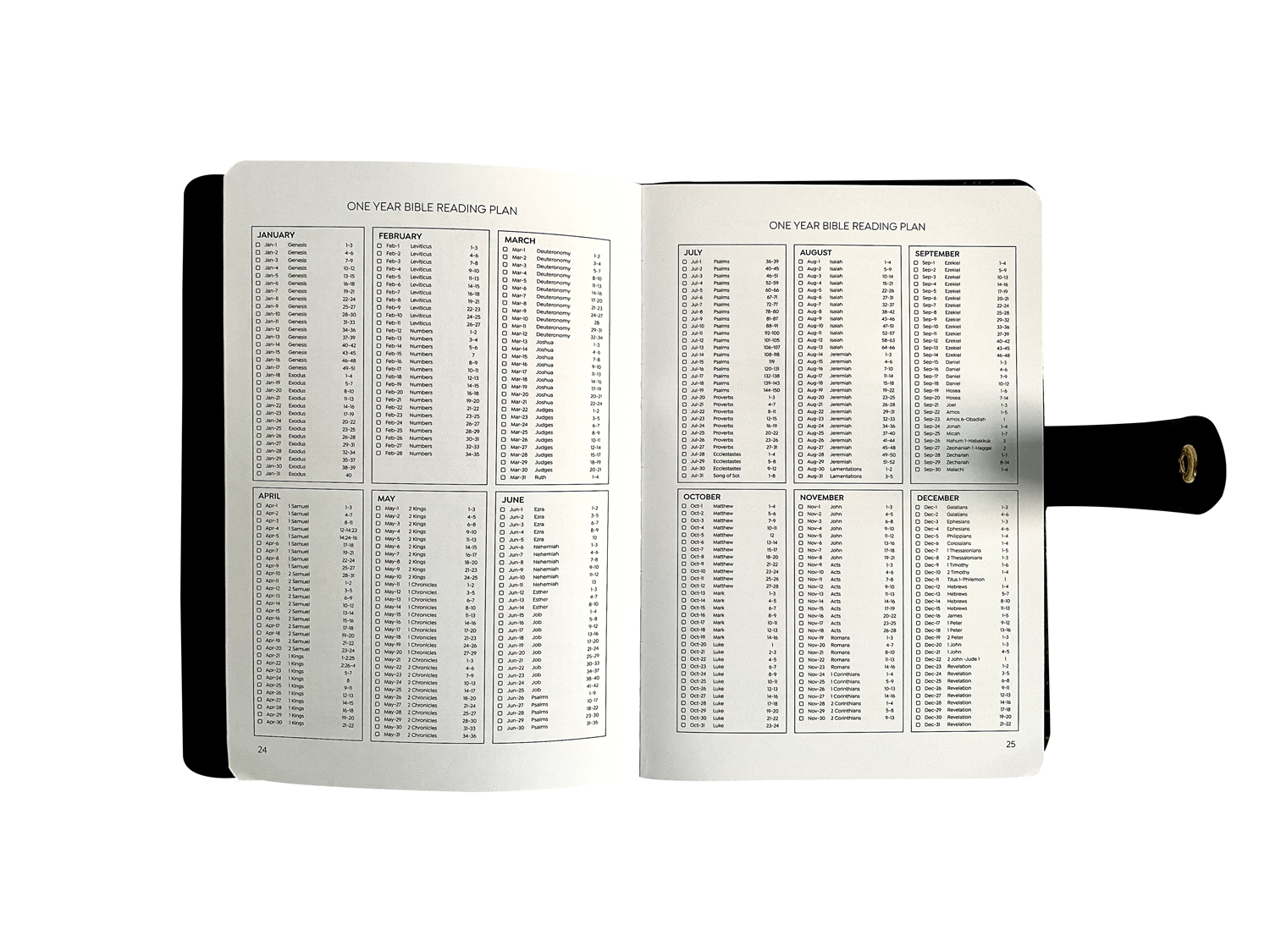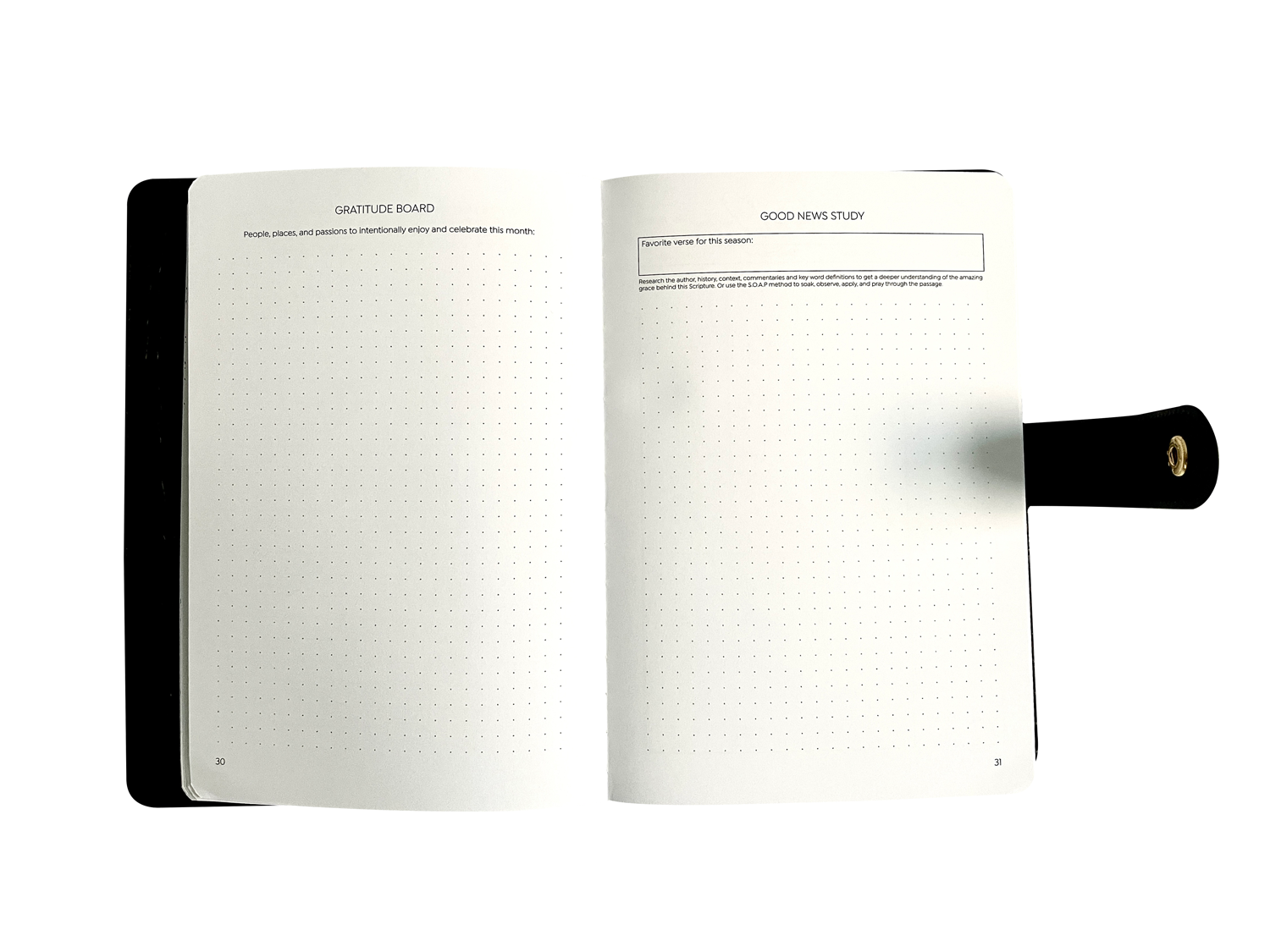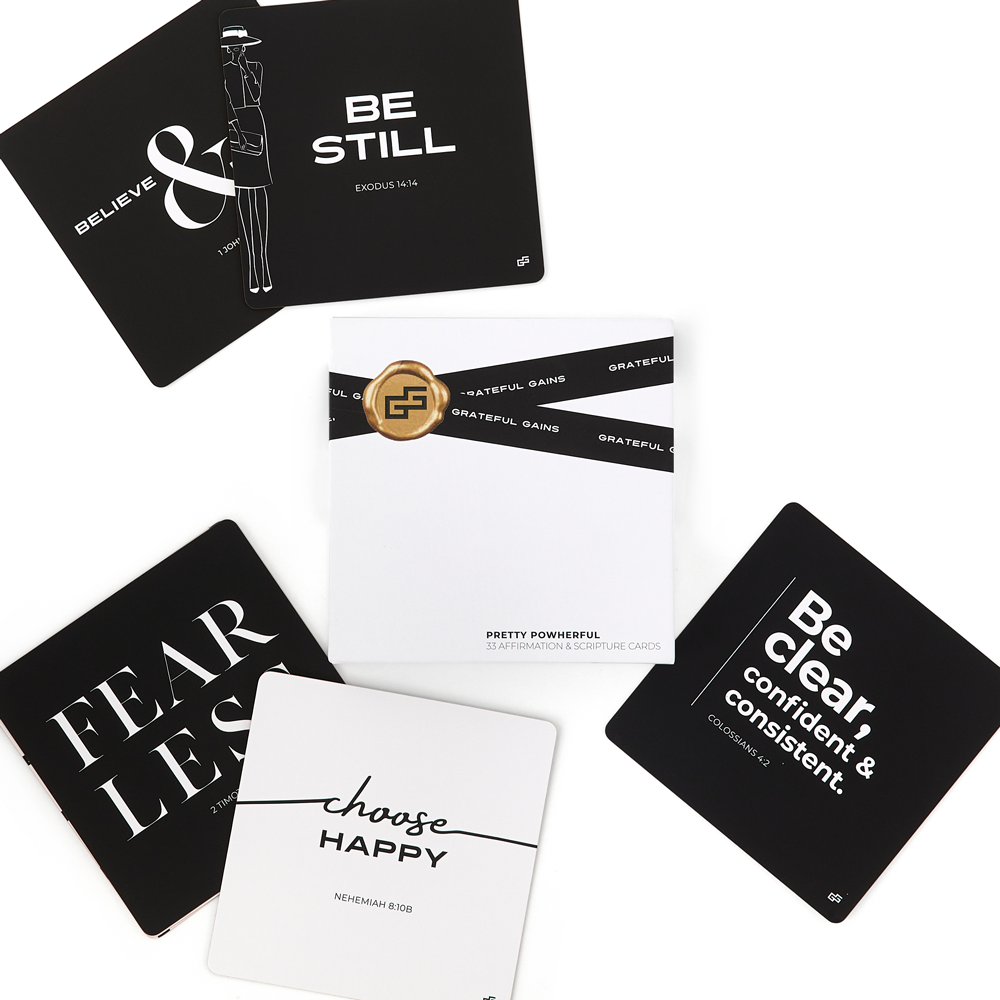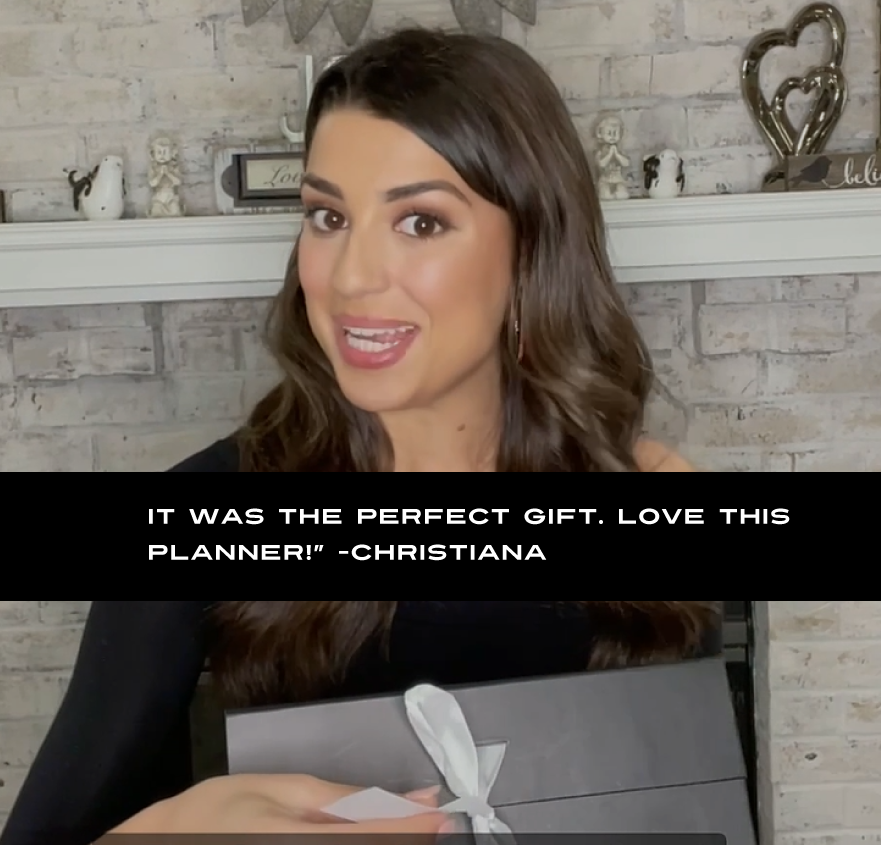 Black Croco Devotional Planner | Refillable with Inner Pockets | Purse Bundle
Plan from prayer, not panic... shop our daily prayer-led planner today!
Curated for the profitable Proverbs 31 woman, this croco collection has a vegan leather planner cover with inner pockets for your memos, cards, and receipts.
We also love the complementary matching croco pouch to store related stickers and stationary. 
The inner pages are designed to last 6 months - and include daily prayer journaling, gratitude reflection, hourly schedules, and habit trackers.
Did we mention there are motivational phrases and Bible verses for each day? 🥰
Bundle Features:
Black Croco Vegan Leather
Compact A5 Planner Cover
Multiple Inner Pockets
Gold Button Clasp
Undated Inner Pages (to last 6 months)
Matching Dust Cover Bag
Black & Gold Inspirational Stickers
44 Scripture affirmation cards, and so much more!
See the Details tab for additional breakdown of the pages included.
This elegant set looks good in any setting and will remind you to "seek first...", whether at home or on the go.
Even more, our ribbon box packaging makes this the perfect gift for Christmas, New Year, graduation, birthdays or any other holiday. Let's roar woman of God!
*Dimensions: 8.5 x 6 inches (with 100gsm weighted paper)
ANNUAL FEATURES:
- Vision Board Planning
- Quarterly Goal Breakdown
- Travel & Bucket List
- Books & Podcasts Tracker
- Budget & Savings
- Financial Goals
- Income Streams Tracker
- Prayer & Breakthrough Tracker
- Happiness and Wellness Planning
- Good News Bible Promises
- 2021 to 2024 Calendars
- One Year Bible Reading Plan

MONTHLY FEATURES:
- Devotional with Journal Prompt
- Calendar Overview & Habit Tracker
- Good News Study
- Gratitude Board

DAILY FEATURES:
- Prayer Journaling
- Gratitude Reflection
- Motivational Quote
- Bible Verse
- 5am-11pm Hourly Breakdown
- Habit Trackers for Movement, Water Intake, Worship, Affirmations, etc.
Looking for more LUXURIOUS GOOD NEWS?
Popular Collections