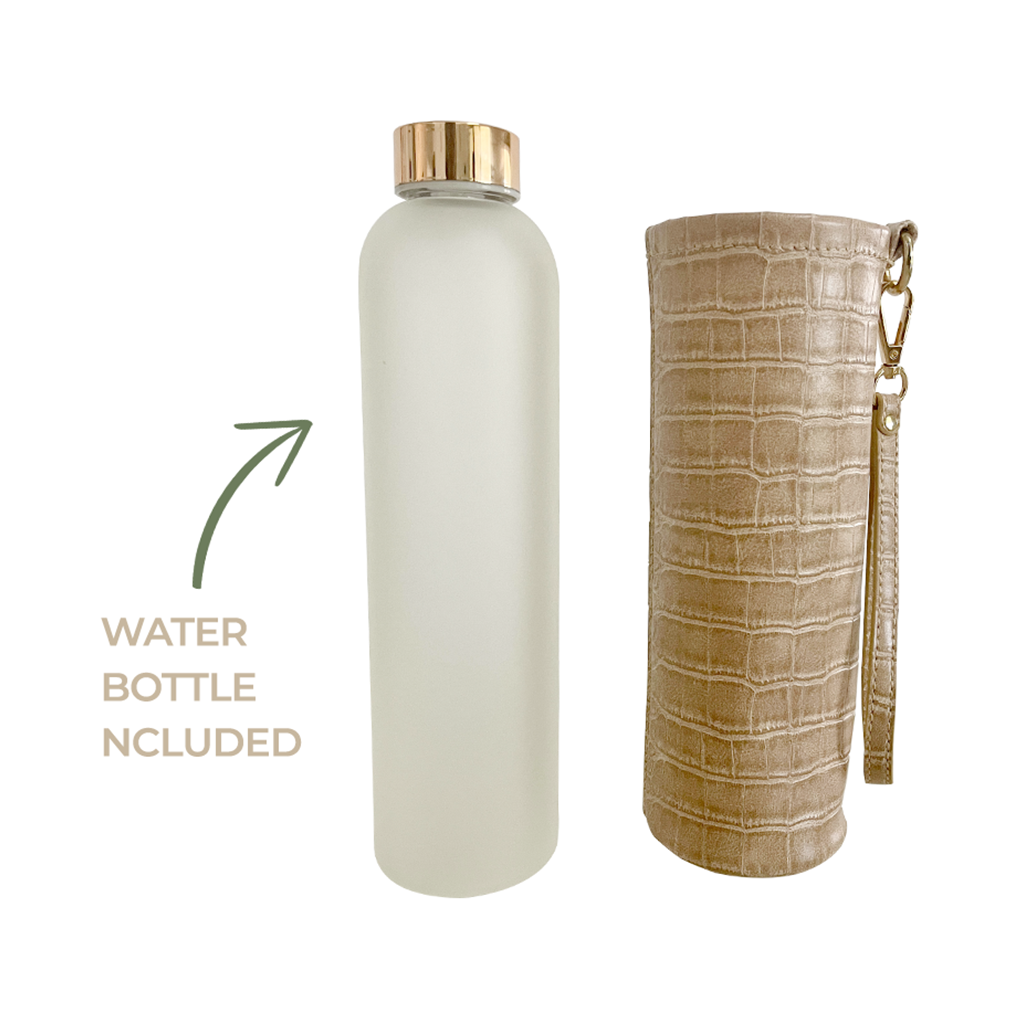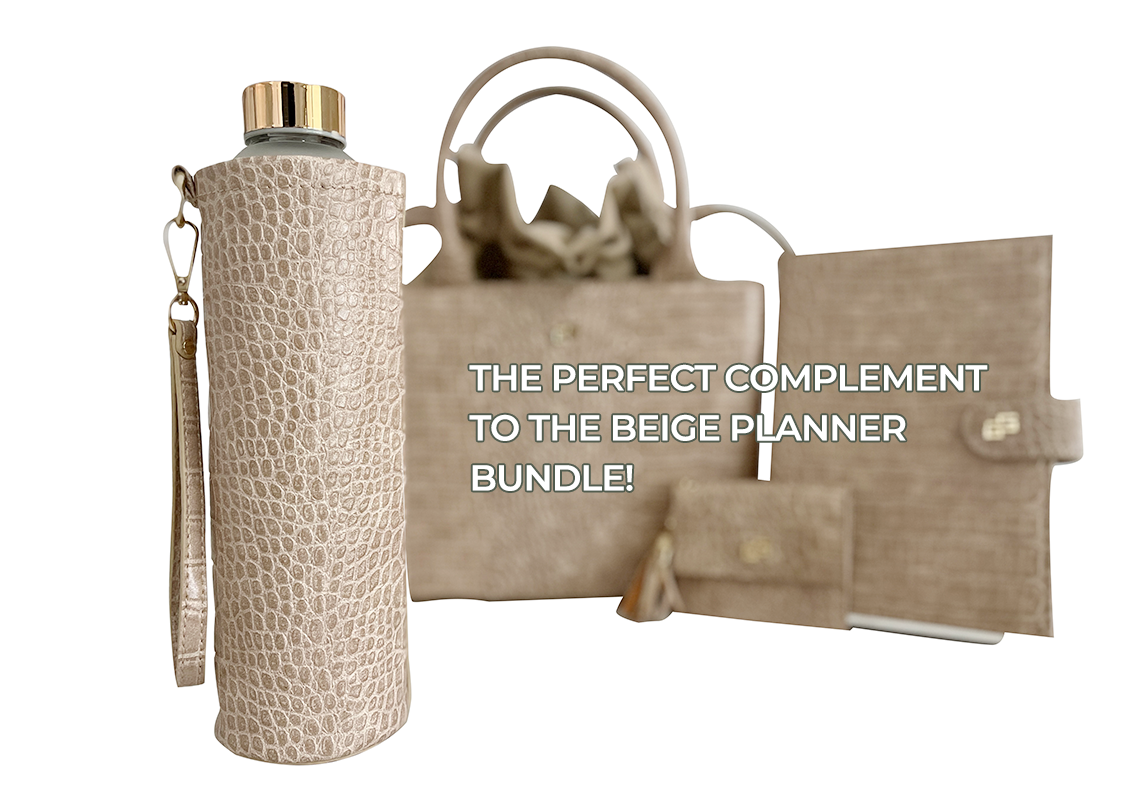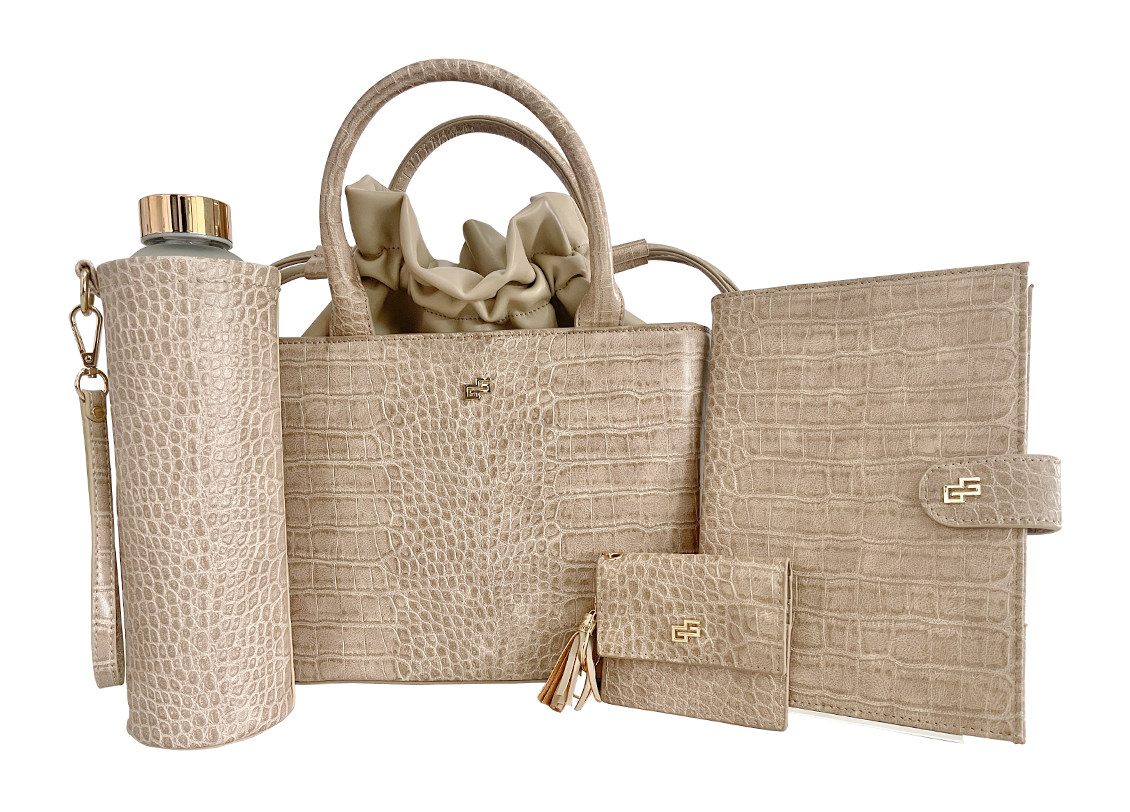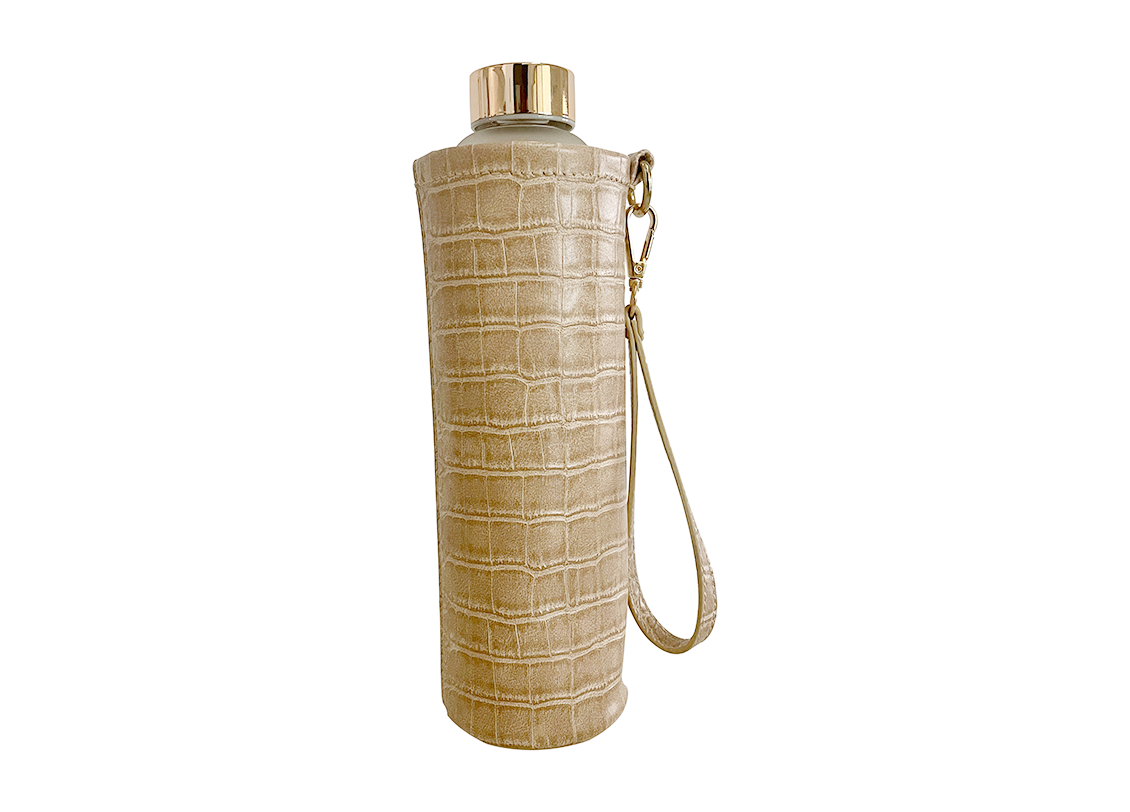 Esther's Essentials | Beige Croco Sleeve and Water Bottle Bundle
This sleek frosted water bottle with fitted faux croco sleeve is the perfect complement to your beige croco planner & purse. 
The glass bottle also carries this subtle reminder from Esther 4:14 in light beige script: "for such a time as this."
It's the complete package for the virtuous women who is stepping into a new season of faith and favor - with God and men.
Removable wristlet handle allows you to carry any 750ML drink on the go if needed!
*Purse, planner, and wallet bundle sold separately here. 
Looking for more LUXURIOUS GOOD NEWS?
Popular Collections